Before you can start using Bommer, you must register for a trial account. This is a chance to let us know who you are, what you are working on, and what your expectations for Bommer may be. This, in turn, lets us know how to best help you achieve your bills of materials related goals.
To register Bommer, navigate to the Bommer pane (inside the Design workspace, in the Tools toolbar), and click on the

Register Bommer button. You should see a form like this: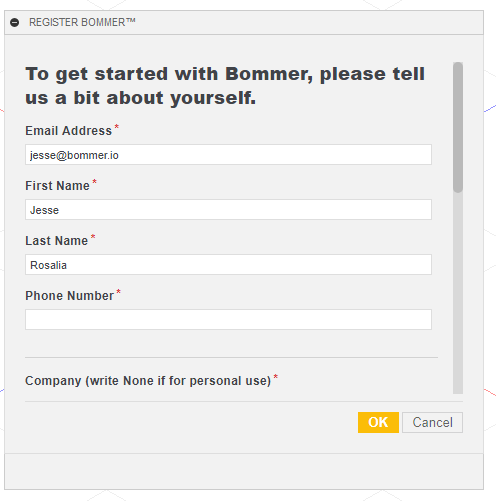 We ask a handful of questions to get started. As a convenience, we will also prepopulate certain fields (such as email address and name) with your Fusion account info, though you are free to change these if you like. Once you complete this form, Bommer will give you an option of opening this guide, or skipping this and returning to the software. At this point, you are ready to use Bommer!