Have you run into any issues? Have questions? Have feedback? Just want to say hi? Lucky for you the Bommer team is easy to talk to!
The best way to request help is to use the Contact Us button in the add-in.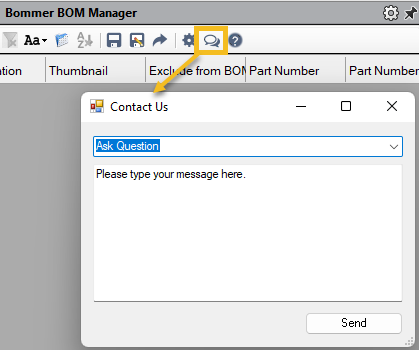 You can press the Contact Us button, select the subject, enter a message, and it will go right to our support team who will leap into action to help you out!
You can also email us directly at support@bommer.io, or you can go to our homepage (getbommer.com) and fill out the contact form there, we will get back to you as soon as possible.