After you have subscribed to Bommer, you can access your account, download invoices, and change key aspects such as your billing information and available seats. We have made accessing that information from within the Bommer app easy and, er, accessible.
Note: This functionality is only applicable to the account holder. If you have been added to someone else's subscription, you will not have access to this command and will not be able to modify the account.
The Access your account command
You open the Bommer drop down and navigate to Access your account, clicking on this will open up a window to start the sign in process.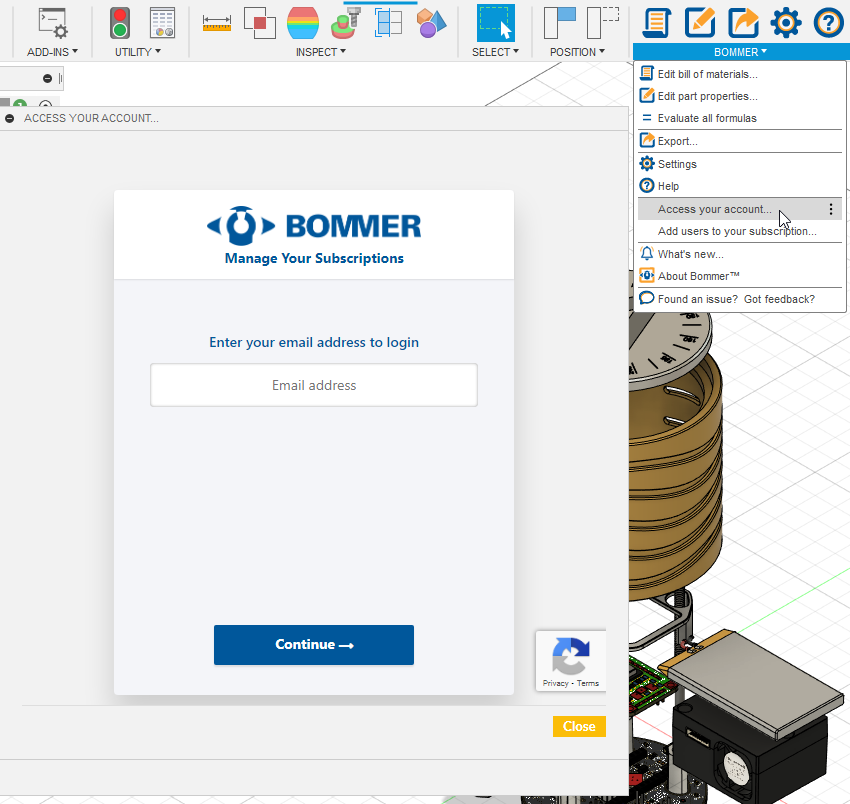 How do I sign in?
Once you enter your email into the screen above you will be email an OTP (one time password) which will grant you access to your account. This password will only be valid for 5 minutes so please do keep that into consideration.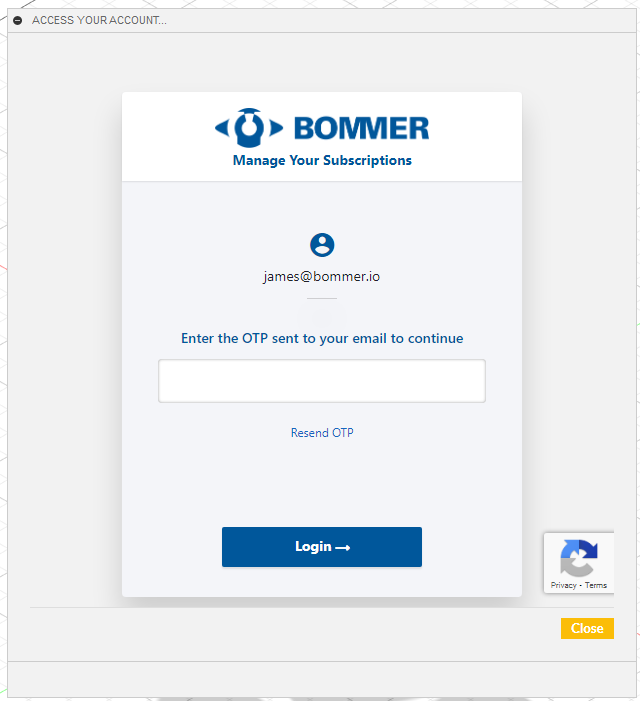 Once you are logged in you have full access to your Bommer subscription. From there you can modify your subscription, set a password (to use instead of the one time password), download invoices, pause or even cancel your subscription if you need to.
If you encounter any issues throughout this process, please reach out to us at support@bommer.io and we would be happy to help!