Before anything else, are you trying to generate a code?
Then this may be the wrong guide for you, please go here to see our guide on how to create additional Bommer subscription codes.
Redeeming a subscription code
Once you install Bommer and accept the terms and conditions, you can find the "Enter a subscription code" command in the Bommer dropdown. If you're new to Bommer, please see this guide for info on how to find and use Bommer commands.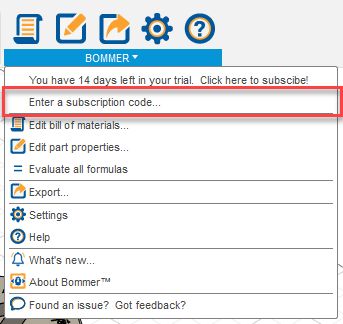 The Enter a subscription code form
Once there you will be greeted with the following form: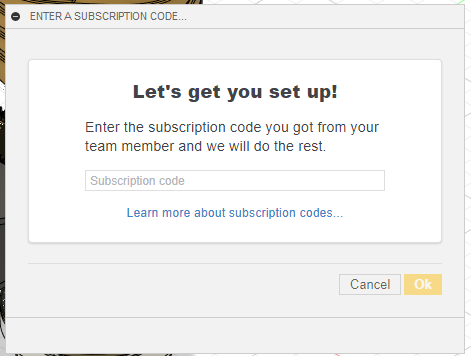 Paste or type the code you received into the box and press Ok. If the code is valid and active (i.e. not expired) the form will close and Bommer will refresh to indicate that your user is part of a subscription. If you are pasting a code, double check that there are no leading or trailing spaces; this may cause Bommer to reject the code as invalid.
Problems redeeming a code
If the code is not valid, expired, or if something goes wrong, you will receive an error message with some details describing the issue. If this happens, try re-entering the code, or contact support@bommer.io so we can help.