We have received reports that users utilizing Microsoft Edge as their browser have experienced this following message while attempting to download Bommer from the app store: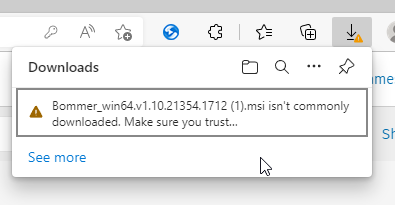 We are aware of the issue and working on having this message resolved.
For now however please do not worry, there is a way to still download Bommer. Just press where it says "See more" and you will have the following dialog appear: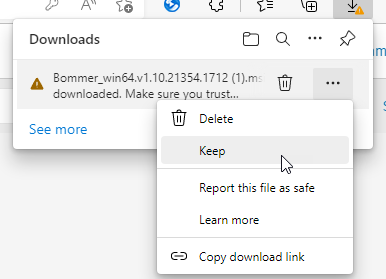 Once there press "Keep" and one more screen will appear to make sure that your are trying to download Bommer.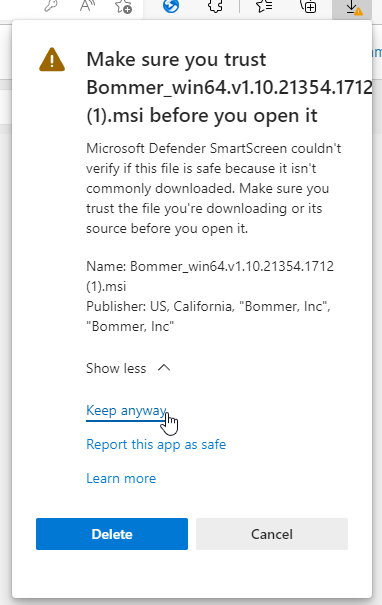 On this screen make sure to press "Keep anyway" and then Bommer will download as normal.
We know that this is a safety precaution on Edge to make sure that folks don't download rogue software but in this case we can vouch for this particular application.
If you have any further questions or concerns, please do not hesitate to reach out to us at support@bommer.io, thank you!