Issue
You have attempted to install Bommer for Fusion 360 on macOS, but the installation fails with an error message: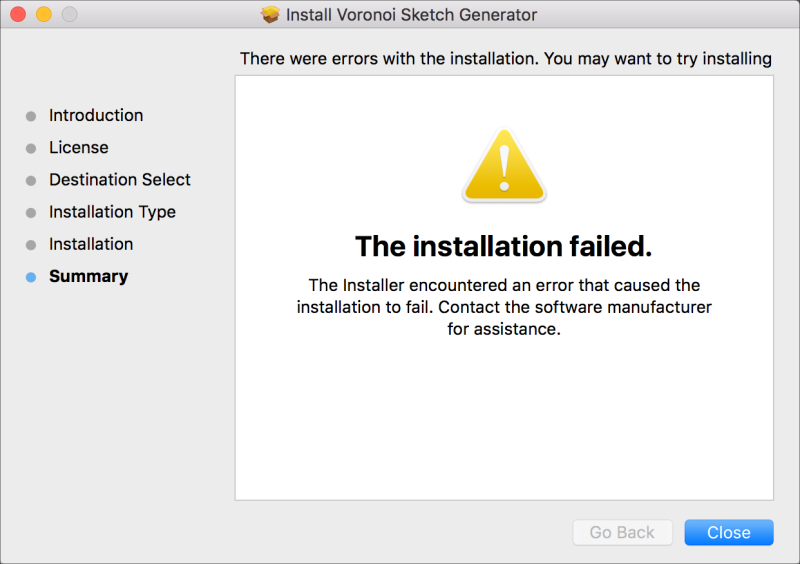 Solution
This error can occur if the ApplicationPlugins folder that the App Store installer installs into do not have the right permissions. To fix the permissions, use Finder to navigate to the ~/Library/Application Support/Autodesk folder, right click on ApplicationPlugins, and click Get Info. At the bottom, under Sharing & Permissions, make sure permissions for your user is set to "Read & Write":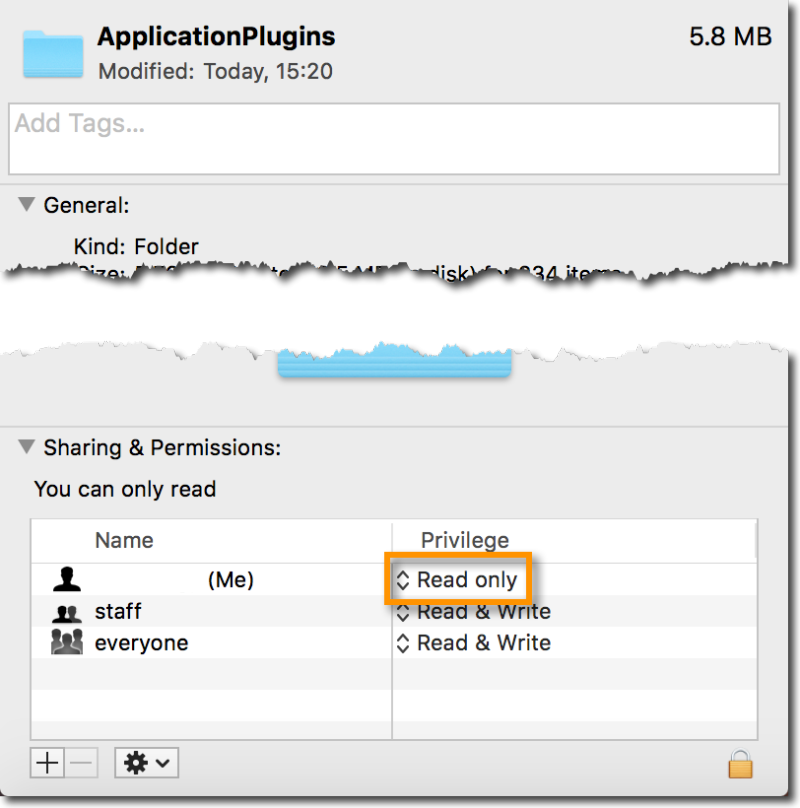 Close this window and try running the installer again. If it still fails, you may also need to change the permissions on ~/Library/Containers/com.autodesk.mas.fusion360/Data/Library/Application Support/Autodesk/ApplicationPlugins. You can repeat the steps listed here for this folder to ensure the permissions for your user are "Read & Write".
If after adjusting your permissions, installation still fails (or if your permissions were correct to begin with), you can capture the installer troubleshooting log file by running the installer until you see "The installation failed", and then clicking on Installer Log under the Window menu: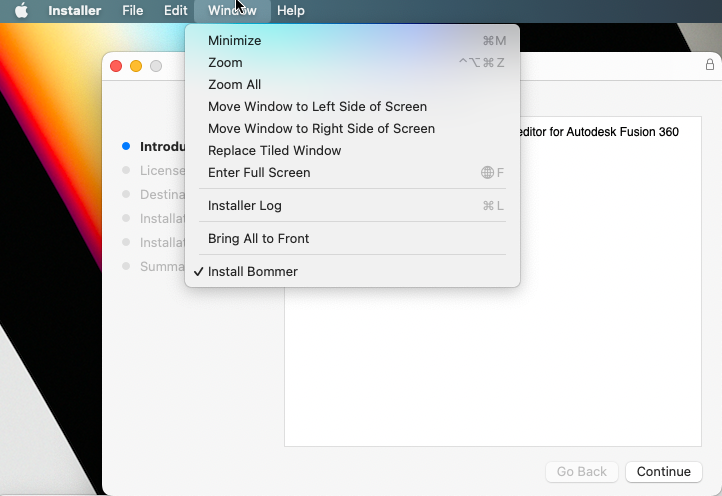 Click the Save button at the top of this window and send it to us in a support ticket, and we can troubleshoot further.
Explanation
When installing a Fusion 360 app from the Bommer Autodesk App Store page, the installer simply copies a package called the bundle (a folder with a .bundle extension) into the ApplicationPlugins folder. In some cases, the ApplicationPlugins folder has its permissions set to "Read only" for your user. Note that depending on your general user permissions, the installer may ask you for your account password to bypass this restriction.